Our practice accepts insurance from the following companies.
Preferred Network Access
The Preferred Network Access by CIGNA plan offers dental insurance in South San Francisco that includes orthodontia, over 93,000 participating provider listings, no health restructions, no predetermination of benefits required, and no referral required to see a specialist.

Anthem Blue Cross
Anthem Blue Cross offers dental coverage for South San Francisco area individuals and families in California, including a PPO plan, and HMO plan and an international emergency dental program.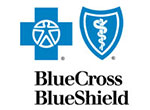 Blue Cross Blue Shield
Blue Cross and Blue Shield companies nationwide provide healthcare benefits to our South San Francisco dental patients as well as across the country and around the world. With access to the care you need and when you need it - Blue Cross and Blue Shield policy holders can have peace of mind when at home or traveling abroad.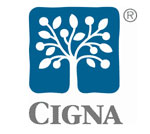 CIGNA
CIGNA offers a variety of dental plans and dental insurance to our South San Francisco area patients, including CIGNA Dental Care (DHMO), CIGNA Dental PPO or CIGNA Traditional.

MetLife
MetLife offers our South San Francisco area patients a range of competitively priced dental insurance benefits plans for companies of all sizes.

Aetna
Aetna is a national leader of health and related benefits offering dental insurance to our South San Francisco patients, as well as health insurance, pharmacy, and life insurance products for individuals, medicare insurance and disability.

Delta Dental
Delta Dental Plans Association is a not-for-profit organization with some for-profit affiliates as member companies. Through its 39 independent member companies, it offers national dental coverage to our South San Francisco dental patients - administering programs and reporting systems that provide employees and individuals with quality, cost-effective dental benefits and superior customer service.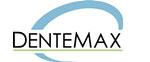 Dentemax
DenteMax is a national, credentialed dental PPO network offering more than 121,000 dentist access points across the country, including dental care in the South San Francisco area.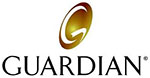 Guardian
With a long history of providing dental benefits, Guardian gives eligible South San Francisco areas employees choice, empowering them to make the right decisions to improve their oral and overall health.
Youthful looking dentures
If you have older dentures or think you may need dentures, you're in luck. As people age, dentures can make them look older than they really are and can cause discomfort when chewing. South San Francisco area dentures dentist Dr. Kevin Tom can replace worn out dentures with top quality custom made, state-of-the-art dentures that blend with your skin, hair and even eye color. Your new dentures will look as natural as possible, and you'll look and feel younger, too.
Adult braces for an amazing smile
Kevin Tom, is proud to be the South San Francisco area braces dentist providing orthodontics especially for adults and their unique concerns. He knows that for many adults, maintaining a professional appearance during the process is of utmost importance.
He has many options for braces that are nearly invisible, yet produce amazing results. At your convenience, you can discuss a personal plan that will help you have your perfect smile.
Bite corrections
Many bite corrections require orthodontics or restorations. Let Dr. Kevin Tom perform an evaluation to determine what treatment plan is best for you or your child. Here at Kevin Tom, D.D.S in the South San Francisco, California area, we offer many solutions to bite problems. You won't believe the difference this simple treatment can make to your overall health and wellbeing.
Beautiful cosmetic results
One of the first things people notice is your smile. All it takes is a single appointment or two with South San Francisco area dentist Kevin Tom, , and you, too, can have the winning, healthy-looking smile you've always wanted. The beautiful cosmetic results you'll get from Kevin Tom, D.D.S can be immediate and dramatic!
Dentures that look great and last
If you're looking for dentures that look great and last, look no further than Kevin Tom, D.D.S located in the South San Francisco, CA area. Kevin Tom, will assess your needs and fit you with durable, comfortable, natural-looking dentures - at a price you can afford.